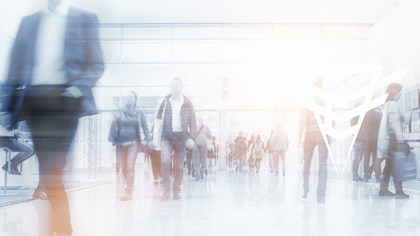 Powerful Eventing Made Easy
Make your next event happen the easy way!
Create and manage event community touch-points across multiple channels including web, mobile and social, whilst communicating seamlessly via SMS and email and enhance your physical event experience with a variety of exciting event technologies through a single web-based platform.
All the angles are covered
Eventeers considers the needs of everyone in the event eco-system including organisers, exhibitors, speakers, brand partners, service providers and most importantly the audience that will visit the event.
The user journey is personalised and easy
Eventeers network audience members retain a single identity and profile across the event communities they visit and have the ability to manage membership and communication permissions independently for each community they engage.
Retain your investment
Keep your touch-points live after an event and use the platform to strengthen your relationship with community members. Easily convert your ever-growing community for follow-on events and avoid wasting your budget on reacquiring new visitors from scratch every time.
Work with the A-Team…
Eventeers is supported by SilverstoneCIS - an award winning interactive service provider. Eventeers was developed on Openwrx – a cutting edge multi-channel digital publication, communication, interaction and collaboration platform.